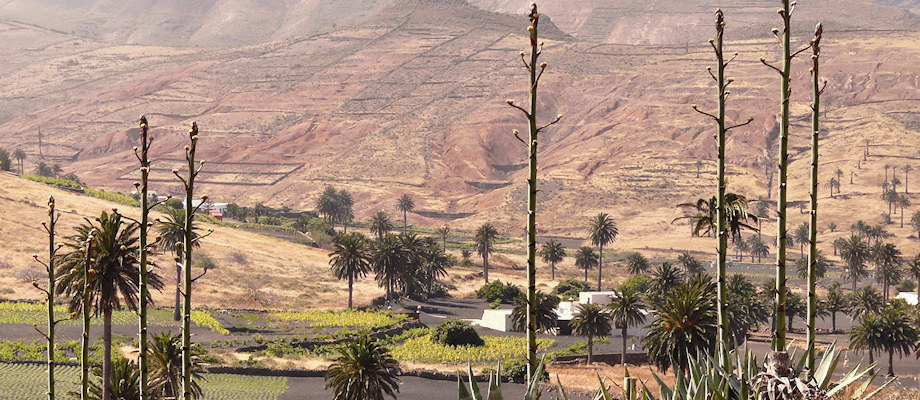 The north and the south of Lanzarote are distinctly different from one another. While in the south you will find the busiest tourist resorts and the best beaches, the north offers tranquility, tiny little villages and lots of nature to explore. Famara in the north is also a heaven for surfers, with almost constant strong north and north-east winds creating formidable waves (not recommended for swimming though!).
The north tends to get a lot more rain during the winter than the south, so the vegetation is much lusher up there, especially between November and February, whereas the south generally has the dryest weather on the island.
Both the south and the north have their own, unique character – as you will see from these photos.
The South
---
The North